I mean…where do I even start with this review? How do I even start? My first five-star read of 2020 and it crushed me. This book was a destructive force that made me do this after finishing it: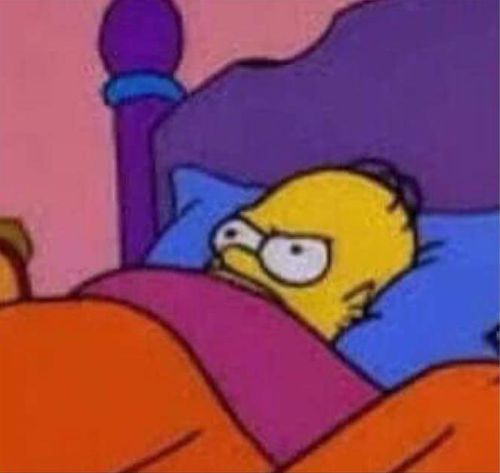 Because I was lying in bed and that cliffhanger was so, SO huge that it was unbearable. And now I have to wait for the third one?! Amie Kaufman and Jay Kristoff have the audacity to have not written Aurora 3 (which should be called Aurora Crushing because it's going to crush all of our feelings anyway)?? Unacceptable.
Anyway. I have gathered my thoughts into a spoiler-free review under the read more, so please enjoy! Once you've read it, please send me cake to cope with the year long wait for the next book.
---
Our heroes are back! Kind of…
First, the bad news: An ancient evil – you know, your standard consume-all-life-in-the-galaxy deal – is about to be unleashed. The good news? Squad 312 is standing by to save the day. They've just got to take care of a few small distractions first.
Like the cadre of illegit GIA who'll stop at nothing to get their hands on Auri. Or Kal's long-lost sister, who's not exactly happy to see her baby brother, and has a Slydrathi army at her back. With half the know galaxy on their tails, Squad 312 has never felt so wanted.
---
This book was an instant winner for me with the fact that there is a recap of events at the very beginning of the book! There is also a really helpful guide to the characters too, just incase you haven't read Aurora Rising recently. Other sequels really need to adopt this, especially for ones like this which have a lot of characters and elements. It's incredibly helpful, especially if you're like me and read a lot of fantasy books with a shit ton of characters.
All of your favourite characters from Aurora Rising are back in Aurora Burning, but there is a clear and obvious growth and change to Squad 312 after the events of the last book. There is a shared determination between the crew, and with even more focus on getting the job done that they were unexpectedly thrown into. They are more focused, they're closer in their relationships with one another, and no longer are they taking things for granted. The teasing and annoyance with each other is gone – the exception being Magellan, who still manages to be irritating to them all.
If the cover doesn't give you enough hints, this book has a massive focus on Kal. Along with the aforementioned appearance of his sister, we also find out quite a few small things about Kal's past. Okay, when I say small things I mean MIND BLOWINGLY HUGE AND EARTH SHATTERING. These revelations really do make the events of the book more shocking, and everything you thought you knew with AR? Yeah, throw it out of the window after reading AB. Aurora is definitely better in this book – in AR I found her to be quite irritating, but she gets more of a grip on things in this book. Scarlett is ever the same, Finian is wonderful, and Tyler strangely became one of my new favourites in this book. I loved him in the first book, but in this one there was something about how he acted and how much stronger a leader he became that really made me root for him.
As well as the bigger focus on Kal, we also get a lot more focus on Zila, who was only in a few chapters in AR. She becomes a much bigger character in this book, and we also find out about her past and why she acts so cold and distant. Man, you'll need the tissues for that particular chapter. Without giving spoilers, the way that Zila's backstory chapter was told with flashbacks woven into the present day was utterly heart wrenching. I'm glad that the other characters are getting more time in the book to flesh them out fully rather than being just 'there'.
There is mystery written into this book too which is great, but it's a mystery that gets revealed in towards the end rather than painfully waiting for the next novel. It's clever, and really makes you wonder how much the higher ups in Aurora Academy know about the Ra'haam. I'm pretty sure that a lot of readers will be trying to figure things out from the get go, but this really is a book that you need to trust as it throws you through its maddening high-speed jaunt through space.
Finally, let me talk about the ending. I've mentioned in many tweets that the ending is a massive cliffhanger, but it's one that you kind of can't prepare yourself for until it's too late. Picture the scene. Everything is going as well as it can be in the book, but things then start to go wrong. You suddenly realise that you've got twenty pages left. You've already gasped at the gigantic bombshell of a shock revelation in the previous chapter, and you're desperately hoping that there's some sort of healing outcome at the end of this. Then the last page looms into view. It's over. And you're left bereft, as things are left on the Cliffhanger To End All Cliffhangers. Kudos, Kaufman and Kristoff. You broke me. So yeah, you've got that to look forward to… good luck!
Final thoughts: A heart pounding adventure into space which will have you reading at the speed of light, only to crash down to earth with the brilliant yet shocking ending. 5/5